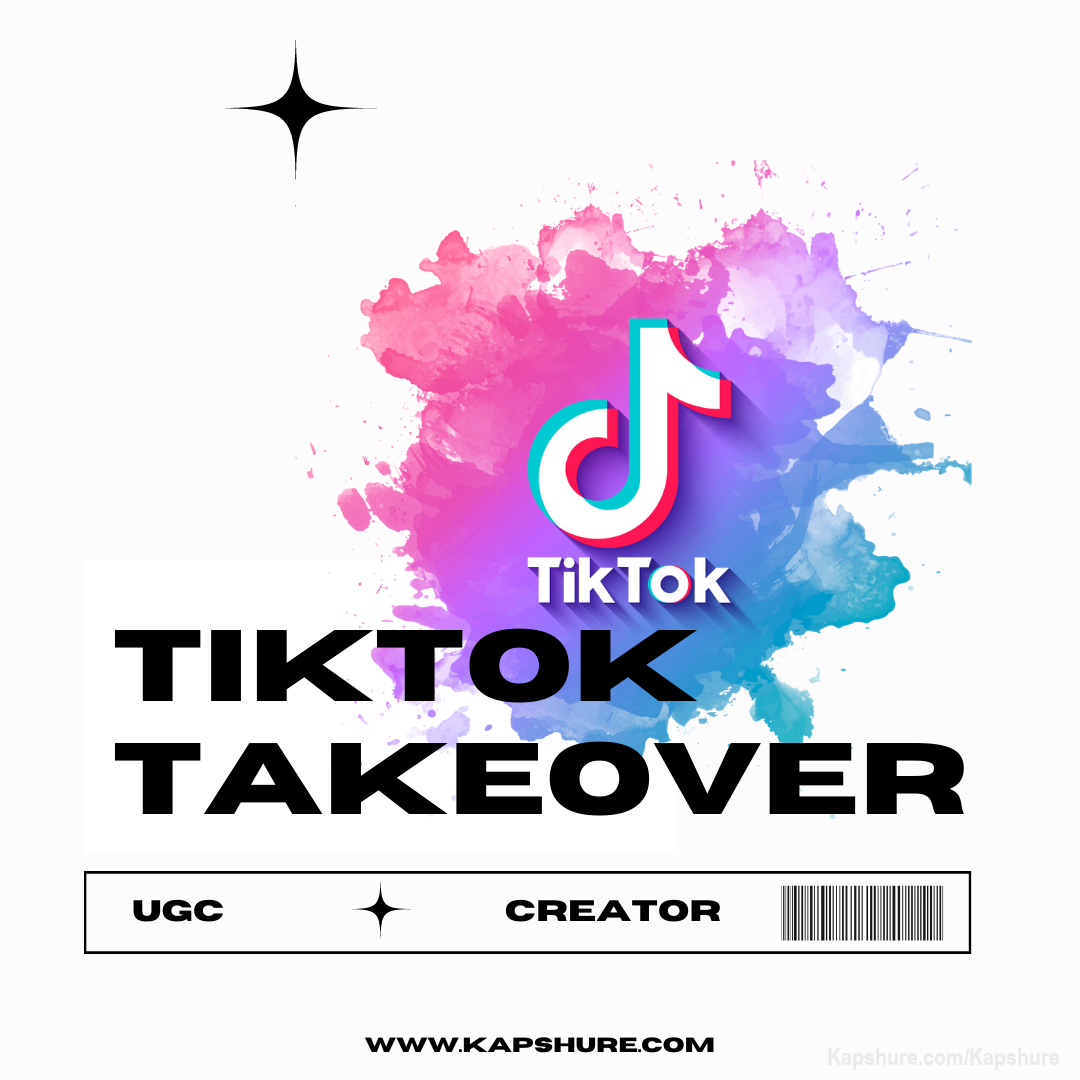 Description
Kapshure provides user-generated content creators that can do a complete TikTok Takeover for your brand. We offer 3-month, 6-month, and 12-month opportunities. We do all of the heavy lifting to ensure you get a creator that best meets your needs and job description.

Our creators have experience in video production and editing for social media. They create engaging short-form videos across your organic social media platforms. Our Kapshure Creators also specialize in a variety of content areas including travel, beauty, health & fitness, skincare, wellness, fashion, gaming, tech, and more. They work with large corporations, SMBs, local businesses, startups, and more.

They create scripts, monitor social media trends, and research SEO keywords and create video and web content optimized for search engines. They plan, create, and publish daily content across social media platforms. As UGC creators they are also skilled in making ads that convert and increase ROAS.

This is a great way to use content marketing to boost your brand's awareness and loyalty. Let our creators create authentic, and relevant content that educates, inspires, and informs your target audience.

Let Kapshure Match you with a Creator Today! Please contact us to schedule a meeting or for more information → info@kapshure.com

*Please Note: Price listed is just an estimated fee per month for a minimum 3-month contract. All final prices will be negotiated based on client needs and services. Delivery time is also an estimate and may be shorter or longer depending on the client's needs.
Kapshure TikTok Takeover | Content Creator – 3 Months | Remote
$2,000.00 USD
Purchases (0)
Delivery time (14 days)